All our Independent Women In Leadership events are at the Waterfront Hotel, Downtown Burlington unless otherwise advised.  Registration for all our events is via

Meetup.

  If you have any questions, please contact us.
Due to the Covid-19 pandemic, as of April 2020 all our events will be held online until further notice.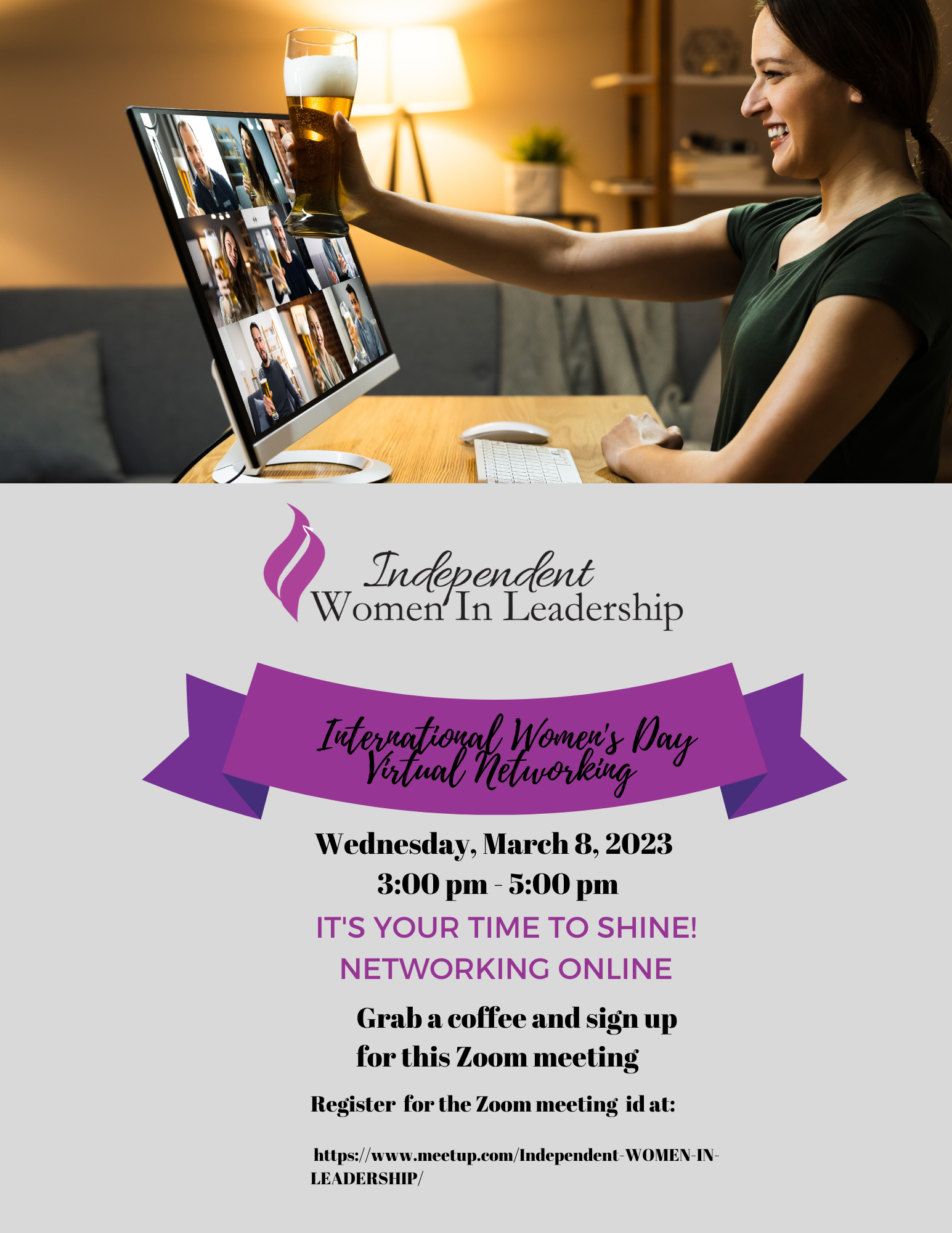 Wednesday, March 8 2023
3pm to 5:00pm
Virtual Networking
HAPPY INTERNATIONAL WOMEN'S DAY… And YOU WILL BE ONE OF OUR FABULOUS SPEAKERS!!
Thank You again for supporting us and for attending our brilliant monthly online events. We are so fortunate to know some incredibly talented ladies that are always willing to share their wealth of knowledge with us, and to help us all grow!
Our next event is going to be a very special event!! It's going to be on Wednesday, March 8th, which is International Women's Day and our fabulous, talented speaker this month is going to be YOU!!
We decided to do something a little different from what we usually do. So instead of having one fabulous speaker, we decided to have an online Networking Event, where we can all get together and share who we are and what we do!!
It's YOUR time to shine!!
Hopefully you'll be able to join us all. We don't want to give too much away but it's YOUR time to shine, and we want to know more about YOU and your business!!
The last time we had an event like this, it was a great success so we decided to do it again on such a monumental day!!
So please don't miss this special event!! By the way, you must register to attend.
We're really looking forward to seeing you again or for the first time!
Take care and have a brilliant month!!