If you are a solopreneur sometimes it can be completely overwhelming trying to juggle all aspects of your business.  And even if you aren't an entrepreneur it can be equally hard to figure out your career path.  Knowing how difficult it can be, our Independent Women in Leadership panel of fabulous women discuss how to make difficult decisions in your business and career in the video below.
Meet our Panel of Fabulous Women
Linda Barnett – Owner, The Travelling Tea Room
The Travelling TeaRoom was a dream of mine that's become a reality.  Passion fuels motivation, and having a passion for food, recipes and entertaining, I have created a business that combines all three.  My business serves an authentic British teatime experience in your home or office for any occasion.  This complete end to end service allows the hostess to be a guest in her own home.

Oraine DeRosa – Financial Architect, Blackmore Levy Group
Oraine is a Financial Architect with the Blackmore Levy Group and is passionate about helping people with their financial well-being. She was the Women's Market Champion in Niagara for a major bank, understanding the needs of the growing number of women in business. She develops long-lasting relationships and loves the feeling of empowerment her clients have with their new financial knowledge. In her spare time, she enjoys music, dancing and exploring new places.
Joan Hing-King, Broker eXp Realty, Canada
Joan Hing King is a broker with eXp Realty Brokerage and founder of the Oakville Real Estate Club.  Joan lives by her belief that real estate is a relationship business and not a transactional business.  As a result, she has built her business on referrals and always seeks to create "win-win" scenarios with her peers in business. In her playtime, she loves having high tea parties connecting with friends, relaxing reading a book and being a girl again with her granddaughter
Kristina Shea, CEO of K-Vision
Kristina Shea is a senior marketing executive and single mother. She is a results driven leader with extensive experience in branding, strategy, digital media. She is also a medical cannabis patient. Kristina is also a passionate advocate — with a mission to support ending the stigma that surrounds cannabis medical use. Kristina has been featured on podcasts, and as a speaker from women's' health events to international medical cannabis conferences.
Panel Moderator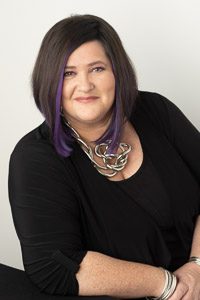 Joanna Blackmore, Chief Financial Architect, Blackmore Levy Group
Joanna is affectionately known as the UK Girl and has a passion for helping people.  She loves networking, building relationships, and connecting people! That's why she's the founder of BizConX Network and The Blackmore Levy Group. As the chief Financial Architect of Blackmore Levy, she and her colleagues help individuals and families build a solid Financial House from the ground up.  No matter where you are today, they can help you!
Joanna Blackmore email address
---
Click arrow to start the video
To register for future Independent Women in Leadership workshops go to our Meetup page.